Learn English in Chico, California - The American Language & Culture Institute (ALCI Chico) at California State University, Chico
Learn English at California State University, Chico through

ALCI

Chico
The American Language and Culture Institute (
ALCI

Chico)

Located on the campus of California State University, Chico, ALCI Chico offers five, seven-week sessions of intensive English language instruction per year to international students of all proficiency levels, from beginning to advanced.
ALCI Chico facilitates a transition from an intensive English language program to an academic program at Chico State or to other colleges and universities in the United States. The program provides general English language skills for students' personal and professional growth, as well as an introduction to American culture and the higher education system in California and the United States.
Find out why thousands of students around the globe have found Chico to be an excellent place to learn English and prepare for their academic success.
Come to a great University, enjoy beautiful California, meet our great faculty at ALCI Chico and make English your second (or third!) language (ESL)!
ALCI

Chico Special Offerings
Open University - Take regular California State University, Chico classes.
Conditional Admission - Conditional Admission to the University without taking the

TOEFL

. Apply to Cal State Chico pending your English language proficiency assessment.

TOEFL

- Prepare for the

TOEFL

through

ALCI

Chico.

TOEFL

testing offered year-round.
Math Preparation Courses - Prepare for University entrance exams or college-level math in courses customized for English language learners.
ALCI

Chico Features
A safe, beautiful campus, in an affordable, California college town.
Small classes with individual attention from experienced faculty and staff.
Conditional admission and access to regular University degree programs and courses for qualified students.
Use of campus facilities including computing, library, health center, recreation and sports facilities.
Fun social, recreational and cultural activities.
Active and fun sports activities and events.
Year-round instruction with a full schedule of courses.
Conversation partners to help you practice your English with native speakers.
Chico, California is a great place! Learn English as your second language (

ESL

), access a great University, and meet new friends!
ALCI

Chico Student News
Fall Session 1 Event Calendar

There are many fun events and activities scheduled this fall at ALCI Chico! Check out our activity calendar; BBQs, a field trip to see the San Francisco Giants at ATT Park, the Chico World Music Festival, craft nights, Sierra Nevada brewery tour, bike rides, movies, farmers market, conversation hours and more! And if that is not enough, the University hosts daily social and recreational programs so you can easily engage in the student culture on campus and in the community. Make plans to join us for the next session! Chico, California's English language city!
Welcome New Students!

It's fall, the start of the academic year here at California State University, Chico. The faculty and staff welcome all our new students to Chico and welcome back many continuing students. Have a great session!
Learning English, Food Technology, Fermentation Science, Photovoltaic Energy Systems, Humulus lupulus appreciation and so much more in Chico!


ALCI Chico students recently toured the Sierra Nevada Brewery in Chico - a great place to practice your English language. Join us in Chico for the next Sierra Nevada tour!
Fun Kayaking and Paddleboarding at the Forebay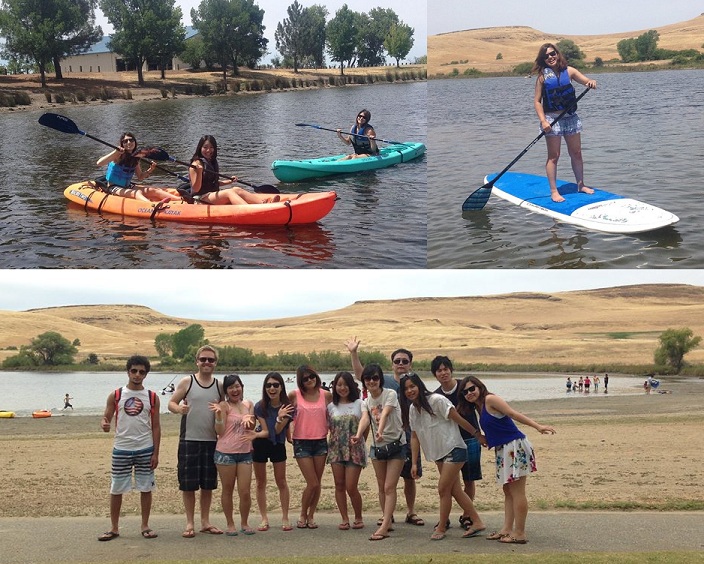 Weekend kayaking and paddleboarding at the forebay. A great place to enjoy a nice summer day!
Welcome to Chico State!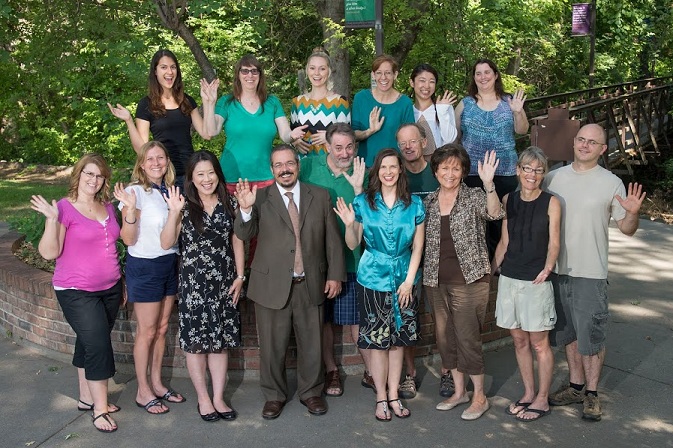 ALCI Chico faculty and staff welcome you to Chico State, a great place to improve your English and start a University degree program.
ALCI

Chico is Celebrating 35 Years
of International Friendships in 2014!


Happy 35 ALCI Chico! Thank you goes out to all our wonderful students, their families, our alumni, international representatives, and our great faculty and staff. Thank you for all the support in making ALCI Chico one of the best intensive English language programs in the United States!
ALCI

Chico Translated Fact Sheets