Osher Lifelong Learning Institute (OLLI) at CSU, Chico
Spring is in the Air ... Already?!
140 course proposals were submitted by peer leaders for the spring term. Here's a sneak peek at what's to come:
NEW! CSU, Chico Faculty Lecture Series, featuring different faculty as guest lecturers each week. Medieval monsters (!), gene splicing, forensic anthropology, and more! In Music Journeys, Professor Emeritus Russell Burnham will discuss the experience of music from a variety of cultures, genres, and time periods, including examples on a real piano! Professor Emerita Sandra Flake will lead a five-week class in American Indian Literature, sharing her favorite writings and facilitating related discussion. International Modern & Contemporary Art, Home Garden Design, and Harry Potter add freshness to the curriculum.

OLD FAVORITES! Enloe's Healthier You! Lecture Series, Astrophysics for Dummies, and Aviation History are tested crowd pleasers. Additional classes in history, current events, art, literature, languages, geology, genealogy, and technology round out the schedule, with special attention to travel, health, and wellness—topics in which OLLI members show a growing interest.
Spring Fees

Chico Chapter

Spring '19 Only
3 Payments of $41.67 or
6 Payments of $20.83 or
Single Payment of $125

Spring & Summer '19 Bundle
3 Payments of $48.33 or
6 Payments of $24.17 or
Single Payment of $145

• To pay fees in a single payment, sign up in the OLLI membership site [1].
• To sign up & pay fees in installments, please use this online form [2] or call the OLLI office at 530-898-6679.

Greater Butte County Chapter

• Spring '19 Only: $45

We suggest you pay your membership fee early, either online, by mail [3], or by phone. This will help you get your classes faster and easier on registration day.
Fall General Meeting ~ Wednesday, Oct. 10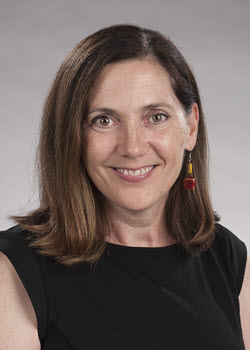 A capacity crowd was provoked to thought by Kate McCarthy, Interim Dean of Undergraduate Education at CSU, Chico, as she presented Loving Our Political Enemies: Notes on the Most Urgent Task of our Time, about the cultural and political division that is polarizing our nation. She presented data that backs up our feeling that people are pulling more to the edges and away from the shared middle when it comes to political views.
Fortunately, Dr. McCarthy also shared suggestions on how we can broaden our own viewpoints and improve our ability to interact with our neighbors, friends, and family members "across the aisle." See more information in the slides from Kate's presentation [4]. Special thanks to our volunteer teams for hosting another successful event!
A Brighter OLLI Is an Engaged OLLI!
OLLI serves a vibrant community of adults over 50 who are generally well-educated, active, engaged in life, and have disposable income. The generous gifts of our business sponsors support the cognitive and social benefits of OLLI, help us deliver excellent programming, and enable us to offer fee assistance to members who couldn't otherwise afford to participate. Thank you to our Business Sponsors!

[5]

[5]

[5]

[5]

[5]

[5]

[5]

[5]
Meet Your Match!

Volunteers are the backbone of OLLI at CSU, Chico. They provide instruction, communications, technical support, outreach, and help us make important social connections. Without volunteer support, OLLI Chico could not provide the array of lifelong learning experiences members enjoy year-round. The Volunteer Connections Program is designed to keep OLLI programming sustainable by expanding volunteer participation. Learning more about you—your skills and interests—will help us connect you to areas of need within the organization. Email us if you'd like to Connect Today [6].