Adulting 101 is a series of workshops to help CSU, Chico students and young University alumni on the sometimes bumpy journey to independence. The Office of Student Life and Leadership hosts the series in conjunction with the Career Center and the Alumni Center. Adulting 101 covers life skills on everything from Car Smarts to Credit 101. More than 1,000 students attended the popular series during its inaugural year of 2016.
Adulting 101
Car Smarts
Cooking on a Budget
Credit 101
Everyday Sustainability
Grocery Shopping 101
Healthy Eating 101
Housing 101: Chico State Off-Campus Rental Housing
Money Management 101
Pet Ownership 101
Relationships 101
Taxes 101
Taxes 101 — 2018 Workshop
Videos
Everyday Sustainability
Will Brown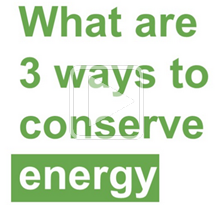 [1]
Jimmie Bradley
Kelly Scott
Amanda Reinhart,
Presenters
As part of the Adulting 101 series, Associated Students Sustainability hosts an interactive, Choose-Your-Own-Adventure-style seminar outlining easy, everyday choices to lower carbon footprints and live a more sustainable life. Presentation time: 25 minutes | View Now [2]
Taxes 101 (2018)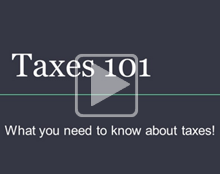 [3]Students from CSU
Chico Chapter of Beta Alpha Psi
In this 2018 workshop, members of Beta Alpha Psi, the accounting honor society, help their fellow students understand the ins and outs of taxes. The presenters begin by explaining how to fill out a W-4 form and what materials (forms 1098T, 1099, 1095ABC) are needed in order to file. They explain what each form is used for and how to complete it. Other topics include deductions, refunds, and how to determine whether a student filer is considered "independent" from parents or guardians. Presentation time: 41 minutes | View Now [3]
Pet Ownership 101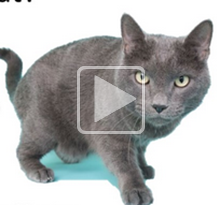 [4]Honey Souza
Butte Humane Society
That puppy or kitten is SO cute and it needs a home…but before students impulsively adopt a furry friend, they need to consider all that pet ownership involves. Human Humane Society volunteer Honey Souza speaks about the many responsibilities that come with pet ownership – responsibilities that might be incompatible with a student's lifestyle. She advocates for having pets spayed or neutered, which is one of many expenses, along with the adoption fee, food, vaccinations, and medical treatment. If students still wish to get a pet, Souza offers advice on where to get one and how to pick out the best breed for their lifestyle. Presentation time: 1 hour, 2 minutes | View Now [4]
Housing 101: Chico State Off-Campus Rental Housing
[5]Dan Herbert
Director of Off-Campus Student Services, CSU, Chico
Dan Herbert is well qualified to provide students with valuable information about off-campus housing – before he came to work on campus, he spent 15 years as a partner in a property management firm. He helps students with their questions and concerns about off-campus living. In this presentation, Dan is joined by three guests from Chico property management companies. Together they provide valuable information about types of leases/contracts, roommate compatibility, living with pets, safety, security deposits, renters' insurance, and more. Presentation time: 55 minutes | View Now [5]
Cooking on a Budget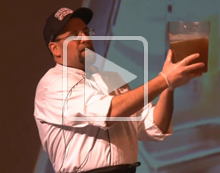 [6]Thomas Rider
CSU, Chico Associated Students Executive Catering Chef
Want to learn how to cook on a budget? Or are you just looking to learn a few new recipes? Either way, Associated Students Executive Catering Chef Thomas Rider has got you covered with three simple and cheap meals. In this presentation Mr. Rider will walk you step by step through shopping, prepping, and cooking a soup, main entrée, and dessert for just $31. Additionally, throughout his presentation, Mr. Rider gives insider tips on how to save money on food. Presentation time: 1 hour, 7 minutes | View Now [6]
Car Smarts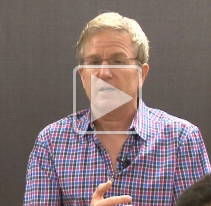 [7]Bernie Knaus
CSU, Chico Graduate, New Car Broker with New Autos, Inc.
Learn how to buy, lease, or sell a car and not get ripped off! Bernie, a long-time car broker, warns students of the pitfalls of purchasing a new car, especially from a dealer. He provides tips on how to negotiate (by email or text, rather than in-person), how to deal with the finance department (beware of specialized warranties), and whether a used car has been in an accident (don't rely on Car Fax – have it inspected by a local mechanic you trust). He also touches on maintenance issues, such as how long to go between oil changes (for later-model cars, every 5,000 miles is plenty, not the 3,000 miles the dealer recommends). Presentation time: 1 hour, 2 minutes | View Now [7]
Relationships 101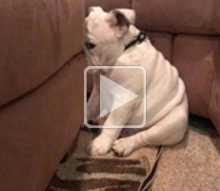 [8]Sadie LaBriere
MSW, CSU, Chico Counseling Center
Kelsey Harrington
M.Ed., Campus Alcohol & Drug Education Center
The focus of the two presenters in this recording is boundaries. They define "boundaries" as deciding what is OK and what is not OK in a relationship. They believe boundaries form the basis of all relationships – romantic, friendships, roommates, families. The presenters speak of boundaries as defining how people work out physical and emotional space, how they treat each other, and how they share information. The emphasis is on how clear, healthy boundaries can lead to happier relationships of all kinds. Presentation time: 52 minutes | View Now [8]
Grocery Shopping 101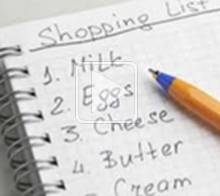 [9]Jenny Breed
Program Director, and Elisa Chavez, Intern, Center for Healthy Communities
This presentation supplies information to students about the following topics: meal planning, shopping lists, shopping tips, food labels, and CalFresh outreach. The presenters focus on planning before going to the grocery store. In addition, students may be eligible for food aid from the CalFresh program; they can qualify for up to $115 per month. There is also a food pantry on campus to help students stretch their food budgets. Presentation time: 21 minutes | View Now [9]
Healthy Eating 101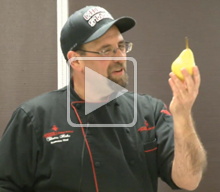 [10]Tom Rider
CSU, Chico Associated Students Executive Catering Chef
Tom Rider presents a cooking demo to help students eat healthier and use local ingredients. He explains his philosophy of cooking and notes that his presentation "is not from the dietician's perspective, but the chef's perspective." Rider prepares and shares with his student audience a three-course meal. The appetizer is salad greens topped with a dressing of citrus vinaigrette, goat cheese, pomegranates, shallots, garlic, and Dijon mustard. For the entrée, Rider substitutes zucchini noodles for pasta as the bed for a "healthier chicken parmesan." A desert of poached pears and ginger with caramel sauce completes the meal. Presentation time: 51 minutes | View Now [10]
Money Management 101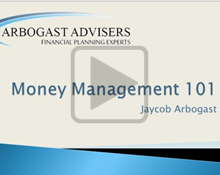 [11]Jaycob Arbogast
Arbogast Advisers
Financial Advisor Jaycob Arbogast presents an overview of the basic elements of effective money management. He starts by explaining how to set up and use a personal budget. Arbogast then discusses the various types of student loans and how they can impact a student's financial future. He concludes with some information about how young people can get ahead of the game by setting up a retirement account. Presentation time: 40 minutes | View Now [11]
Credit 101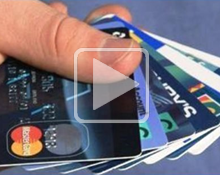 [12]Cesar Alfaro
Branch Manager, Golden 1 Credit Union
Anson Call
Membership Development Officer, Golden 1 Credit Union
To use credit or not to use credit? That is the question, and Credit 101 has the answers. In this presentation, credit union employees Anson Call and Cesar Alfaro (a CSU, Chico alum) talks about establishing credit, how interest rates work, and how credit scores can lead to a positive financial outlook. Presentation Time: 1 hour, 1 minute | View Now [12]
Taxes 101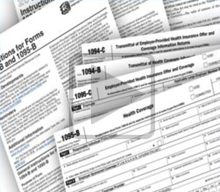 [13]Niels Thomas
President, Beta Alpha Psi
AJ Johnson
Director of VITA, Beta Alpha Psi
Zoe Pelletier
Director of VITA Elect, Beta Alpha Psi
This presentation could be subtitled, "Everything you wanted to know about taxes but were afraid to ask." The presenters thoroughly cover all aspects of coping with taxes, from a pre-tax checklist (such as collecting the proper forms) to how to file a tax return to how and when refunds are given. They also answer questions specific to students, such as how to claim tuition fee payments as a deduction and whether a student is considered "independent" from his or her parents. The presentation concludes with a step-by-step walk-through of filling out a tax form. Presentation time: 55 minutes | View Now [13]