Intercontinental Student Exchange with Mexico – Proyecta 100,000 at Chico State
Intercontinental Student Exchange with Mexico – Proyecta 100,000 at Chico State
By Ariana Roman, student reporter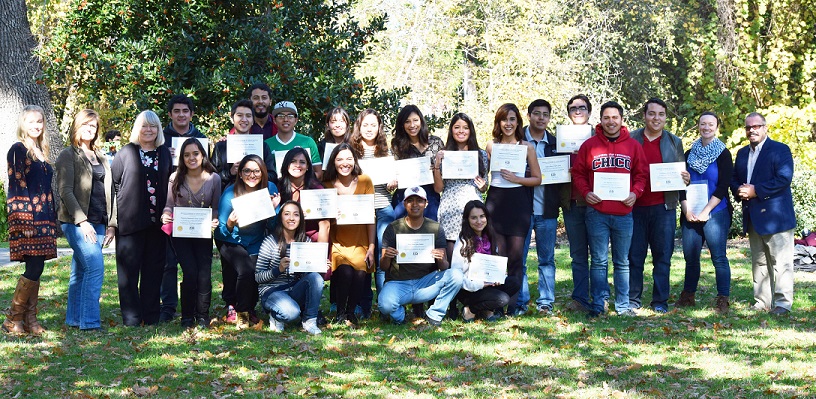 If you are on your way to class to Butte or Holt Hall, and heading north on the California State University, Chico campus, chances are you have probably passed one of Chico State's hidden treasures. The American Language and Culture Institute is located literally in the heart of Chico State's campus in Colusa Hall.

The American Language and Culture Institute provides international students with a 7-week intensive English learning program while immersing them to the American collegiate life. ALCI delivers these services to students from all corners of the world, from Latin America to South Asia to the Middle East.

ALCI is committed to ensure that students are provided a safe, engaging, and personable learning environment to foster growth and positively shape our future international leaders. Engagement programs include conversation partners, ALCI United intramural soccer teams, and the daily social activities that help students become more acquainted with each other and the campus community.

In 2016, ALCI faculty and staff welcomed twenty students from Mexico from technical institutes in the states of Coahuila and Queretaro through the Proyecta 100,000 program. In 2014, President Obama and Pena-Nieto of Mexico announced the US-Mexico Bilateral Forum on Higher Education, Innovation, and Research (FOBESII) which was the driving force in creating Proyecta 100,000, an initiative under the Mexican Agency for International Development Cooperation in collaboration with President Obama's initiative of 100,000 Strong in the Americas to promote higher education exchange.

These collaborative programs emphasize the importance of investing in our engineering and science students and faculty. The initiatives promote accessibility for underserved communities including women, especially those who are studying science, technology, engineering and mathematics (STEM).

According to a February statement release by the Obama White House, the two countries have increased the number of Mexican students in US higher education institutions by 15 percent and exchange in the U.S. is up by 19 percent. Through the Proyecta 100,000 partnership more than 80 new collaborations between universities have been made between the States and Mexico.

Facilitating strong international ties and cooperation to ensure future prosperity is a key component in the success of higher education and diplomacy. California State University, Chico and the American Language and Culture Institute is proud to serve host Proyecta 100,000 exchanges to the campus in Chico.