Degree Completion Programs in Redding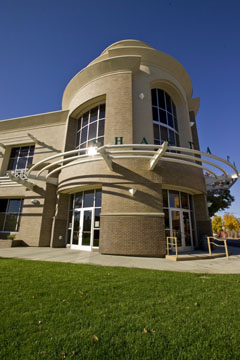 CSU, Chico is excited to offer the Management option for Business Administration majors to students in the Redding area at the Shasta College University Center in Downtown Redding. Many courses are offered on site at University Center and others are delivered online, providing maximum flexibility and access for Redding-area residents. Students may be eligible for scholarships and financial aid.
• Learn More About the Program [1]

• Application Periods and Process [2]

• Program Curriculum [3]
Open University
If you are interested you may be eligible to take courses without being admitted to the University through Open University [4].
Contact the Redding Center
Dan Greaney, Coordinator
Office Hours: Mon, 11am-4pm; Tue, 12:10pm-6:40pm; Wed, Noon-5:30pm; Thu, 11am-4pm.
Telephone: 530-339-3652 [5]
Email: dgreaney@csuchico.edu [6]
In addition to information about CSU, Chico programs in Redding, Dan has information about our online BA degree completion programs [7] in Liberal Studies, Religious Studies, Social Science, and Sociology.