Summer Orientation Workshops
Regional & Continuing Education is pleased to present CSU, Chico Summer Orientation Workshops for parents of new CSU, Chico students in an online format. These Summer 2013 and 2016 recorded video workshops offer you, the parent, valuable information to help you and your student navigate to a successful college career. The online application allows you to access the materials anytime and review the presentation multiple times.
Your student may be interested in additional Chico State workshop recordings from Academic Advising, "Adulting 101," the Career Center, the Cross-Cultural Leadership Center, the Student Learning Center, and the Wellness Center. Titles range from Planning for Finals to Discovering Chico. Links to those presentations are located in the green side-bar to the right.
Summer Orientation Workshops Videos
Pathways to Success: How Student Involvement Can Pave the Way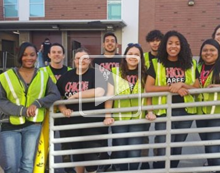 [1]Joel Ramirez
Program Coordinator, Student Life & Leadership
Art Cox
Career Advisor, Career Center
Joel Ramirez and Art Cox explain how students can leverage their college experience for success upon graduation, especially when it comes to the post-graduation job search. Ramirez explains the wide variety of extra-curricular activities that can enrich a student's college experience, including Student Government and Organizations, Leadership Education, Cross-Cultural Leadership Center, Recreational Sports, and Greek Life. Cox describes the programs available through the campus Career Center that help launch students into their career paths. Presentation Time: 35 minutes Recorded 2016 | View Now [1]
Paying for College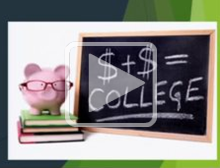 [2]Maria Olson
Advisor, CSU, Chico Financial Aid & Scholarship Office
Maria Olson describes the services she and her colleagues provide at the Financial Aid & Scholarship Office. She explains the four types of Financial Aid administered by her office: grants, work study, scholarships, and loans. Presentation Time: 10 minutes Recorded 2016 | View Now [2]
Student Financial Services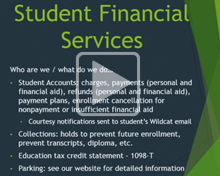 [3]Gina O'Neal
Staff, CSU Chico Student Financial Services
Student Financial Services (SFS) is an office that touches on many aspects of a student's life. In addition to collecting tuition and fees each semester, SFS handles financial transactions regarding housing, financial aid, and parking permits. In this presentation, Gina O'Neal leads her audience through the SFS website. She also provides a brief tutorial about the Student Center, where students can track payments made to and from the University. Presentation Time: 14 minutes Recorded 2016 | View Now [3]
College Drinking: Science, Myths, and Realities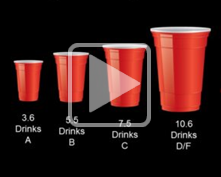 [4]Sadie LaBriere, Taylor Fencyk, Alexis
Peer Educators, Campus Alcohol and Drug Education Center
According to the National Institute on Alcohol Abuse & Alcoholism, 90% of college freshmen reported drinking at least once in the past year. Nationwide, the Institute reports that approximately 150,000 college students develop an alcohol-related health problem annually. While this program is primarily oriented to parents, the presenters also provide a lot of information of interest to students, including what CSU, Chico is doing to educate and support students around issues of the use of alcohol and other drugs. The primary source of assistance is the Campus Alcohol and Drug Education Center – information is provided about this important resource. Presentation Time: 35 minutes Recorded 2016 | View Now [4]
Talking the Academic Talk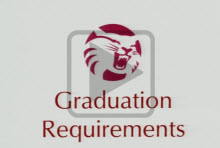 [5]Dr. Rebecca Berner
Orientation Coordinator, and Shannon Hall, Advisor, Academic Advising
Learn about the course selection strategies and university requirements your student will need to understand and manage his or her academic career. Presentation Time: 1 hour, 10 minutes Recorded 2016 | View Now [5]
The First Year Experience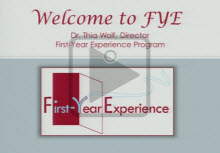 [6]Dr. Thia Wolf
Director, First-Year Experience Program & Professor, Department of English
Learn more about your student's first year experience. This session explains some of the challenges students face during the first year of college and programs in place at Chico State to assist students in meeting those challenges. It also highlights civic engagement and public sphere projects that assist students in understanding their own identity information processes during the college years. Presentation Time: 45 minutes Recorded 2013 | View Now [6]
Family Transitions: Healthy Good-Byes and New Beginnings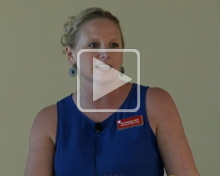 [7]Roxy Eberhardt
Counselor, Counseling and Wellness Center
When a student goes off to college, it is a change for the entire family. Listen as a counselor from our Counseling and Wellness Center discusses the changes you and your student may experience over the course of the coming year. Topics include shifting roles and expectations, parenting from a distance, tips for making smooth transitions, and how to access campus resources. Presentation Time: 29 minutes Recorded 2016 | View Now [7]
Beyond the Classroom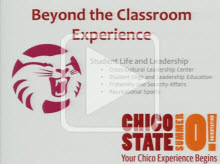 [8]CC Carter
Director
Krystle Tonga
Assistant Program Coordinator, Cross-cultural Leadership Center
What happens when classes are not in session? This is a chance to understand how to better help your student understand the myths, realities, rewards, and risks of college life outside of class. Learn more about the life of students beyond the classroom! Presentation Time: 46 minutes Recorded 2013 | View Now [8]
Welcome to University Housing: Your New Home Away from Home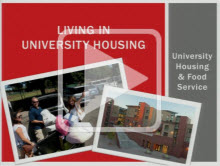 [9]Mark Brice & Daniel Herbert
University Housing & Food Service
Learn about what students and parents should expect from the Chico State University housing experience as well as expectations University Housing has for students who choose to reside in campus housing. Topics include student safety, laundry, meal plans, parking, and alcohol and drug policies. Presentation Time: 28 minutes Recorded 2016 | View Now [9]
Chico State Off-Campus Housing Tips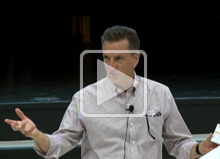 [10]Daniel Herbert
Director for Off-Campus Student Services
Daniel Herbert understands the challenges to students and parents in finding off-campus student housing – he owned a property management service in Chico and half of the tenants he served were students. He shares some tips from that experience, including the surprising timeline for students who wish to move into off campus housing – the best properties will be fully leased by December for the following academic year. Herbert also urges students and parents to vet roommates carefully, as all roommates are jointly responsible for paying rent and paying for damages. Herbert concludes by urging parents and students to check out the Off-Campus Housing page of the University Housing and Food Service Website. Presentation Time: 6 minutes Recorded 2016 | View Now [10]


Inside the Classroom: Psychology Class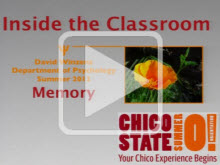 [11]Dr. David Winzenz
Professor, Department of Psychology
Experience college-level instruction and gain insight into the cognitive challenges your student will face. Who knows - you might learn something about yourself! Presentation Time: 57 minutes Recorded 2013 | View Now [11]