Cross-Cultural Leadership Center Workshops
Cross-Cultural Leadership Center Workshops
The Cross-Cultural Leadership Center [1] at CSU, Chico values and respects the richness and understanding that diversity brings. The Center exists to create an environment in which all students, regardless of their ethnicity, culture, or differences, feel safe and respected. Through leadership development, cultural awareness, community education, and the creation of constructive change, the Center's goal is to contribute a positive, enriching, and memorable life experience to every student of CSU, Chico and its surroundings.

In addition to the workshops below, recordings are available here [2] from the Center's higher education speaker series, "Passing on the Legacy." In these presentations, senior management professionals from throughout the University speak about their career journeys in order to pass on information and to mentor students who aspire to careers in higher education.
Videos
Black Lives Matter at Chico State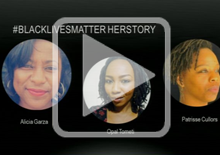 [3]Katie Peterson
Moderator
Rex Bell, Dylan Gray, Egypt Howard, and Koua Thao
Panel of CSU, Chico Students
Katie Peterson, Program Coordinator of the CSU, Chico Cross-Cultural Leadership Center, begins this program with a presentation about the Black Lives Matter movement, including background on well-publicized incidents such as the shooting of Trayvon Martin, an unarmed black teenager, by George Zimmerman in Florida and the shooting of Michael Brown, also an unarmed black teenager, by a police officer in Ferguson, Missouri. The movement is then discussed by a panel of CSU, Chico students and employees of color. The panelists share why the Black Lives Matter means a lot to them and how safe – or unsafe – they feel in the Chico community. They cite examples of when they were directly confronted by discrimination. Presentation Time: 54 minutes | View Now [3]
Finding Balance in a .dotcom Society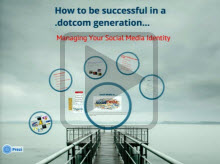 [4]Robert Morton
Residence Community Coordinator, CSU, Chico
In this presentation, subtitled "Managing Your Social Media Identity," Robert Morton takes a look at the phenomenon known as "social media" and gives students some advice about how to make it work for them rather than against them. He offers a list of "Six Sins of Social Media" to help students avoid such pitfalls as scams and the posting/sharing of potentially damaging personal information. He supplements this with a list of "Six Tips for Managing Your Cyber Identity." Mr. Morton also discusses the positives of social media, including its use for networking and new business opportunities. On the lighter side, he plays some interesting and amusing YouTube videos that "went viral" and changed the subjects' lives. Presentation Time: 47 minutes | View Now [4]
Developing a Healthy Relationship with Money!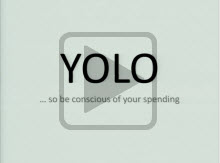 [5]Jeffrey B. Harrington
Assistant Resident Community Coordinator, CSU, Chico
This workshop gives students the basic information necessary to build wealth over the course of their lifetimes. Mr. Harrington, who has a Bachelor's degree in Finance and Business Administration, discusses such topics as money-saving ideas, the pros and cons of credit cards, buying cars, student loans, and interest rates. His focus is on financial independence. He recommends a three-prong approach to personal finance: income tracking, spending tracking, and budgeting. Presentation Time: 47 minutes | View Now [5]