Wellness Center Workshops
Counseling & Wellness Center Workshops
Online video forums from the CSU, Chico Counseling & Wellness Center [1] explore areas of student interest and promote healthy lifestyles. The online application allows you to access the materials at any time, review the presentation multiple times, and print any handouts.
Take Back Your Life: A guide to setting yourself up for success
Eli Lacayo & Alex Mendoza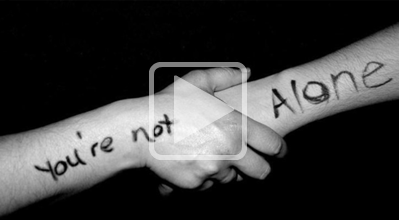 [2]
UMatter Interns
Counseling & Wellness Center, CSU, Chico
College can be extremely overwhelming. From stressing over school assignments, to working a job, to meeting new people, mental health is jeopardized for students. As Eli Lacayo & Alex Mendoza explain, it's okay to not be okay. Stress, sadness, and bad feelings in general are normal. However they reveal when it is time to get help. Not only may you be in crisis, but recognizing this state in other people is important as well. They illustrate the significance of empathy, and how we can help one another to identify our feelings and realize when we need help. Presentation time: 41 minutes | View Now [2]
Holistic Approaches to Stress
Reduction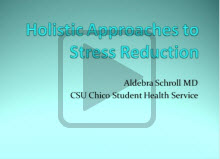 [3]
Aldebra Shroll, M.D.
CSU, Chico Student Health Service
Dr. Aldebra Shroll of the campus Student Health Service talks about the importance of stress reduction to physical as well as mental health. She cites research that suggests 50-80% of illnesses have stress-related aspects. Stress can actually induce physiological changes in the body. After outlining symptoms and causes of stress, Dr. Schroll offers a number of approaches to stress reduction, among them acupuncture, meditation, yoga, exercise, dietary supplements, laughter, and breathing and movement techniques. She focuses on the mind-body connection and opportunities for stress sufferers to "heal themselves." Presentation time: 24 minutes | View Now [3]
Addicted to Love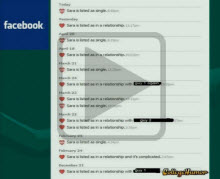 [4]Dr. David Hibbard
Psychology Department
Dr. Gail Walton
Child Development Department
Do you want to learn how to get the most out of your relationships? Want to know the "secrets" of successful couples? Do you wonder if you'll ever meet your "soulmate"? Presentation time: 60 minutes | View Now [4]
Yoga "Come-Pose Yourself"
Why Yoga? Learn the healthy benefits of yoga and participate in a 60-minute yoga session with a focus on relieving shoulder tension, improving posture, and decreasing stress. Presentation time: 60 minutes | View Now [5]
Enhancing Self-Esteem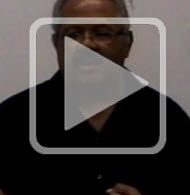 [6]Dr. Pat Patterson
Counseling & Wellness Center
"The reputation you have with yourself" is how Dr. Patterson defines self-esteem in this workshop. He also calls it "the lifeblood of psychological survival" and a key to empowerment, belonging, competence, and security. Learn to evaluate and enhance your own self-esteem. Presentation time: 46 minutes

Dr. Patterson tells the story of his journey from East Los Angles - where his third grade teacher said he would never learn to read - to earning his PhD and embarking on his long career as a counselor at CSU, Chico. | View Now [6]
Don't Let the Strain Take You Out of the Game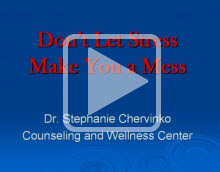 [7]Dr. Stephanie Chervinko
Counseling & Wellness Center
Learn how to cope with, and even prevent, negative stress. Stress can be a positive, as it can motivate you, keep you alert, and help you to perform at your peak level. But too much stress is unhealthy, mentally and physically. Dr. Chervinko looks at how you can prevent and reduce negative stress. Presentation time: 49 minutes | View Now [7]
Hooking Up: Sex, Alcohol and Regret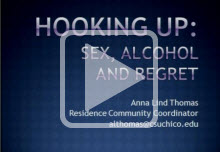 [8]Anna Lind Thomas
Residence Community Coordinator
In this informative presentation, "hooking up" is defined as a physical encounter between two people with no strings attached. The strong link between casual sex and alcohol is explored, as well as such related issues as unwanted sex, sexual violence, differing standards for men and for women, conformity, and regret. Presentation time: 53 minutes | View Now [8]
It's Easy Being Green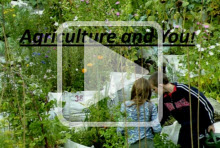 [9]Gavin Dixon, Alyson Sward and Desi Hatton
Associated Students Recycling
Enjoy three informative presentations:

- Environmental Health 21:12
- Dangerous Cosmetics 10:24
- Take Back the Tap 15:25

Total presentation time: 47 minutes | View Now [9]
Your Pursuit of Happiness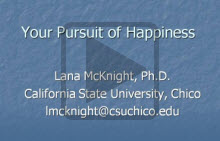 [10]Dr. Lana McKnight
Counseling & Wellness Center
How to you define happiness? How happy are you? Dr. McKnight explores issues around well-being, including the Satisfaction with Life Scale, the three aspects of happiness, and the field of positive psychology. You will learn about the factors that are most important to your happiness and how to strengthen your sense of well-being. Presentation time: 40 minutes | View Now [10]
Nutritious Cooking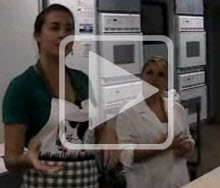 [11]Brittany Rigg & Katie Burt
CSU, Chico students
CSU, Chico students Brittany Rigg and Katie Burt show you how to make two healthy food items – stuffed bell peppers and watermelon smoothies. Their step-by-step approach is easy to follow. Brittany and Katie offered this Wellness Center cooking class for their fellow students as members of the organization LINK (Leaders in Nutrition Knowledge). In addition to cooking classes, LINK offers grocery store tours and talks on nutrition issues. Presentation time: 25 minutes | View Now [11]
Discovering Chico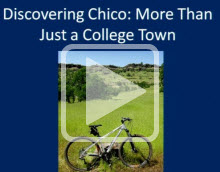 [12]Rachel Luger
CSU Chico Student
CSU, Chico student Rachel Luger presents numerous ideas for great outdoor adventures in Chico and throughout the North State. She gives you the basic information about exploring Bidwell Park, Feather River Flume, Feather Falls, Lake Oroville, Lassen Volcanic National Park, Whiskeytown Falls, Table Mountain, and more. The Associated Students' Adventure Outings program presents activities at several of these sites - for a schedule of outings and additional information, check out the Adventure Outings website. Presentation time: 31 minutes | View Now [12]
Why We Struggle in Relationships
Everything is great at the beginning of a relationship - it's a wonderful whirlwind of romantic infatuation, "just like the movies." But how do you sustain a healthy relationship after the "honeymoon period" is over? Scott Wyman looks at the negative impact of individuals' unresolved issues on relationships, and makes suggestions on how to overcome these barriers to positive relationships. Presentation time: 59 minutes | View Now [13]