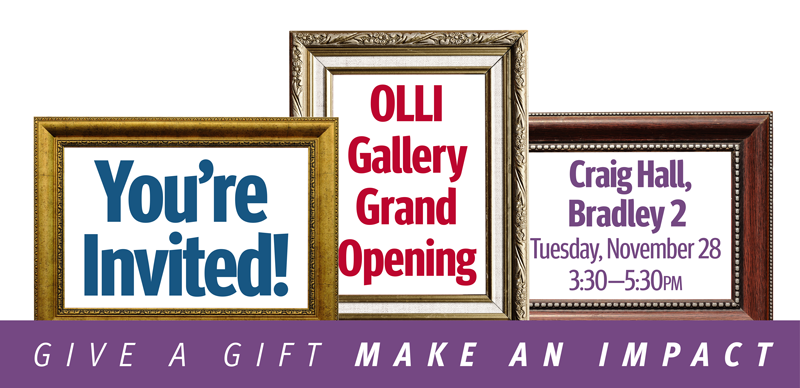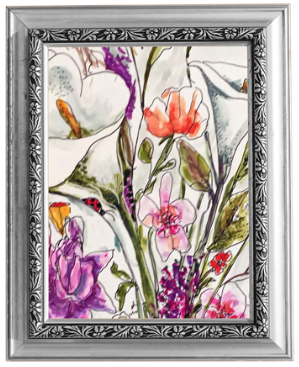 Thanks to all who joined us for the grand opening of the OLLI Gallery in the newly-renovated Bradley 2 Classroom at Craig Hall. Thanks to a generous gift from OLLI member and Peer Leader Jim Kirks, Bradley 2 features a new gallery space for OLLI artists. The space showcases 25 original works by Susan Proctor, local artist and former board member of the Janet Turner Print Museum.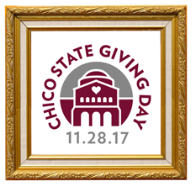 The event took take place on Tuesday, November 28, Chico State Giving Day. Many thanks to the OLLI members and supporters who made donations on Giving Day and throughout the fall, helping us move closer to our annual fund goal for the year.
Here are a few photos from the event.