Primary tabs
Winter Session Registration Opens

Wednesday, November 1, 2017 - 8:00am
Winter Session Registration Opens November 1
The 2018 schedule will be online around the first week of October. Classes will run January 2-19.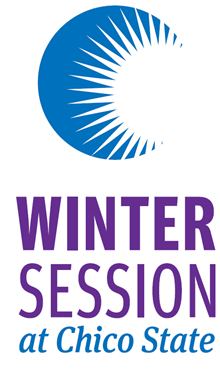 Winter Session is open to enrolled Chico State students, students from other CSU's and community colleges, and anyone looking to earn university credit. Whether your goal is finishing a degree, completing a certificate, taking a subject that interests you, or simply earning credit while you learn, Winter Session helps you achieve your goal with the flexibility you need.
Admission to Chico State is not required
Courses meet residence requirements
Units may be applied toward a degree program
Fees are charged on a per-unit basis and are the same for Chico State and non-Chico State students
For more information, visit winter.csuchico.edu or call Continuing Education, 530-898-6105.