Courses for Educators
CSU, Chico is committed to the professional and educational development of teachers. The School of Education actively participates in meeting the lifelong learning needs of educators in our region. Continuing Education supports that commitment with an array of academic and professional development courses and workshops.
University Degree Programs
The Liberal Studies Online Pattern is a degree completion program for students who plan on teaching elementary school or desire a broad-based degree.
The MS in Mathematics Education is a 30-unit summer program that provides an opportunity for secondary mathematics teachers to advance their professional development by deepening and broadening their understanding of mathematics and of mathematics education; developing their understanding of mathematics education research and its relationship to practice; and developing their skills as teacher leaders in mathematics education.
Professional Development Courses
&

Credits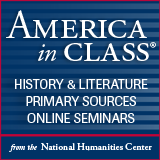 Through a partnership with the California National Humanities Center Department of Education, the National Humanities Center (NHC) is pleased to offer California educators free registration in a series of live, online professional development seminars for history, literature, and humanities teachers.
Each NHC seminar provides three hours of professional development and CSU, Chico will grant one unit of University credit for completion of five NHC seminars. Learn more…
Integrating curriculum reform with teaching strategies in a variety of subject matter areas, this course helps educators develop comprehensive teaching plans and actions that are standards-based. University credits are earned for every 15 hours of instruction, which may be earned through a variety of delivery systems. Learn more…
Each semester, Continuing Education and the Department of Education offer professional credit for conferences attended through the CTA office. Learn more…
CSU

, Chico School of Education

The CSU, Chico School of Education promotes passion for learning, respect for the individual, and service to society. Collaborating with K-14 educators and University partners, the department prepares professional educators to improve the quality of life through education. The School of Education provides information on everything you need to know about the different kinds of credentials available at CSU, Chico, their prerequisites and requirements, how to apply for a program, and other information.
Additional Online Resources for Educators
The TEACH California web site is designed to recruit teachers to the profession of teaching, explain the teacher preparation process, assist prospective teachers in creating their plan to become credentialed teachers, provide relevant content, partner with related public and non-profit entities, and offer links to important resources.
The California Technology Assistance Project (CTAP) is a statewide technical assistance program, funded by the California Department of Education (CDE). Intended to promote the effective use of technology in teaching, learning and school administration. CTAP Region 2 serves Butte, Glenn, Lassen, Modoc, Plumas, Shasta, Siskiyou, Tehama, and Trinity Counties.
Brokers of Expertise (BoE) is an interactive online environment that offers both easily searchable teaching resources and an online community of teaching professionals. It allows educators to create groups/communities for collaboration and participation in positive peer-cultures; enables the sharing of best practice and self-publication of individual teaching resources that could potentially guide others in classroom lessons; and provides access to a high-quality online collection of standards-matched materials on school reform issues that they have identified as the most salient.