continuing education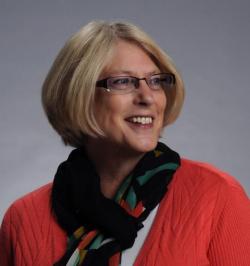 Clare Roby, associate dean of Regional and Continuing Education at California State University, Chico, has been elected vice president of the Association for Continuing Higher Education, a national organization representing 400 institutions.

By LAURA URSENY - Staff Writer
Reprinted in full from the Chico Enterprise Record.


CHICO — While higher education has appealed to the not-so-young for decades, more working adults are attracted to Chico State University for professional development.
Working adults find an array of class series, workshops and conferences that are fast-tracked and are flexible to meld with career schedules.
Over 2009 and 2010, more than 11,730 enrollments occurred in courses offered by the University's Center for Regional and Continuing Education. These students took the classes either for credit or simply for the knowledge.
As we look toward the future, please join us in celebrating another successful year of service! You are cordially invited to the annual Continuing Education Open House. Wednesday, September 30, 2009 4:00 PM - 6:00 PM Continuing Education Building & Lawn. http://rce.csuchico.edu/openhouse