conferences
Frequently, organizations express a desire for special courses, seminars, workshops, or conferences to satisfy specific training and development needs. Continuing Education can help design, market, deliver, and evaluate the program you need to ensure the highest quality learning experience and to maximize the return on your investment in education.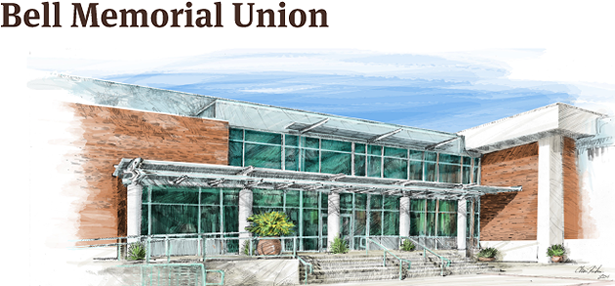 Owned and operated by the Associated Students, the Bell Memorial Union (BMU) is home to the AS Bookstore, a computer lab, the Chico State Information Center, Marketplace Cafe, and a number of spaces for conferences and meetings.

Conference Supporters
The 26th Annual California Indian Conference is made possible through a collaboration of the following tribes, individuals, and groups:
The California Indian Conference is an annual event for the exchange of perspectives and knowledge concerning the first peoples of the place now known as California, past to present.
After School Conference Accommodations
There are a number of accommodations in Downtown Chico and the surrounding area that are within walking distance of the CSU, Chico campus. We encourage you to take advantage of our central location in the community by parking your car and enjoying the area on foot. It's good for the environment, too!
For five days in June 2003, CSU, Chico hosted Evolution 2003—the Joint Meeting of the Society for the Study of Evolution, Society of Systematic Biologists, and American Society of Naturalists. More than 1,100 scholars and students from around the world came to Chico, making it the largest professional conference ever to take place on campus.
Is your group, professional association or academic society interested in hosting a meeting, conference, or seminar? CSU, Chico's Conference Services team can help you plan, market, and execute a successful and memorable event on the beautiful campus of Chico State or anywhere around the world. Let our meeting professionals help you make your next conference your best.
We are happy to announce that Dr. Allan Schore will be featured on KCHO FM 91.7 - KFPR 88.9 FM Northstate Public Radio's Health Desk, Tuesday evening, January 9, 2007, 6:44PM, during NPR's All Things Considered.