Thursday, November 30, 2017 - 5:00pm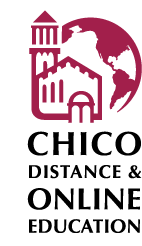 Are you interested in applying for an online degree program? Applications for fall 2018 are being accepted now though November 30. The application periods for online degree programs are the same as those for on-campus degree programs. You may request that an information letter be emailed to you; this letter will give an overview of our program and include the link to obtain an online application to the University. These degree programs are designed for students who have completed two years at a community college or at a four-year college (the equivalent of 60 semester units), with all lower division general education requirements met before admission to CSU, Chico.
To start the process, and for additional information about our online program admission and registration procedures, visit the Chico Distance & Online Education website. [1]