Thursday, September 29, 2016 -

6:00pm

-

7:00pm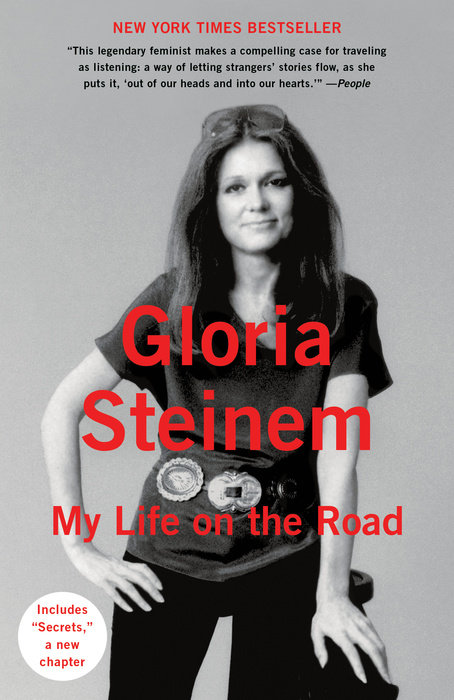 President Gayle E. Hutchinson takes great pleasure in inviting you to attend the Community Kickoff of this year's Book in Common for CSU Chico [1], Butte College, the City of Chico, and Butte County.
On Thursday, Sept. 29, from 6 to 7 p.m., on the steps in front of the Chico City Municipal Building, President Hutchinson will take the podium with a slate of outstanding women from our community—including the President of Butte College, Dr. Samia Yaqub, Butte County Supervisor Maureen Kirk, and City Councilwoman Ann Schwab. Together they will introduce this year's Book in Common: My Life on the Road, the autobiography of Gloria Steinem.
My Life on the Road is a perfect example of the personal being political, as Steinem—an integral proponent of the Women's Rights Movement—chronicles moments in her family and personal life that inspired her activism in the political arena. Through humorous and deeply moving anecdotes, the book proves the point that by working together regular people can drive change, even when facing enormous obstacles. Her stories of respectful partnering with and learning from diverse peoples offer models for a powerfully inclusive collaborative structure. At the same time, Steinem's recollections of her decades working the campaign trail in the pursuit of equal rights, and especially during the last presidential elections, offer fascinating and almost prophetic insight into our current political environment.
Please join us as we launch another shared community read aimed at promoting discussion and understanding of important issues facing our broader community.
For more information, please contact: Sara Cooper at scooper@csuchico.edu [2] or call (530) 898-5161.