Staying Healthy as We Age: Take Charge. Engage. Make a Difference
Dr. Patrick Arbore
Director & Founder, Center for Elderly Suicide Prevention & Grief Related Services, Institute on Aging, San Francisco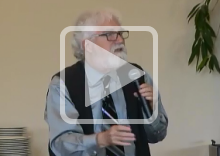 [1]
What does it mean as we are growing older as a society? We are likely to live to be older and many people don't think that far ahead. Many people look back at the previous generation and being old was someone in their 50s. Today people remain active much longer. In this two part presentation, Dr. Arbore explains how people can maintain mental and physical functioning, avoid disease and disability and continue engagement with life. Interwoven are poignant stories and fascinating research from his 42 years of working with an older population.
Part 1: 1 Hour and 15 minutes
Part 2: 50 Minutes
Living Mindfully with an Aging Body
Steve Flowers,
MS

,

MFT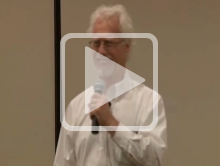 [5]
View Now [5]
Transcript [6]
Steve Flowers tells his audience of mostly older adults, "It's never too late to be the person you've wanted to be; you're never too old." He urges everyone to ask the question, "What do I want to do with my wild and precious life?" Flowers advocates awareness of what catches our attention, what we are doing with our minds. Be it watching TV, reading, browsing the internet – these activities become our mind's "diet." He urges people to intentionally focus on what they want to grow, to "water the seeds of happiness." Flowers is founder and director of the Mindfulness-Based Stress Reduction (MBSR) Clinic at Enloe Medical Center in Chico. Has taught MBSR since 1997

Length: 1 hour, 41 minutes
The Hidden Risk of Loneliness
Dr. Patrick Arbore
Director & Founder, Center for Elderly Suicide Prevention & Grief Related Services, Institute on Aging, San Francisco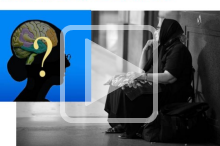 [7]
View Part 1 Now [7]
View Part 2 Now [8]
Transcript - Part 2 [10]
Loneliness, according to Dr. Patrick Arbore, encompasses a complex set of mental issues. It can be part of the additional complexity of caring for older adults. He is careful to point out, however, that old age and loneliness do not always go hand-in-hand, and that older adults living alone are not necessarily lonely. In his presentation, Dr. Arbore explains the differences between loneliness and social isolation, discusses how to screen for loneliness, describes the effects of loneliness on mental health, and shares methods of compassionate intervention to help older adults who suffer from loneliness. He also provides information about the "24-Hour Friendship Line" that is available to lonely seniors.

Length: Part 1 – 1 hour, 33 minutes; Part 2 – 1 hour, 13 minutes
The Savvy Senior
Tatiana Fassieux, Passages
HICAP

; Nicole Plottel, Managing Partner, Harris

&

Plottel,

LLP

; Nancy Khanchandani, Passages Caregiver Resources Center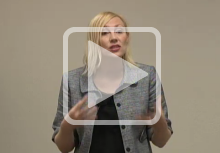 [11]
View Now [11]
Three speakers share information about long-term care. Tatiana Fassieux of Passages calls the subject of long-term care "a puzzle," mainly because in the U.S. there is no single system that provides such services. Fassieux and the two speakers that follow work give information to their audience to "put the pieces together." After Ms. Fassieux introduces the subject, Nicole Plottel, an elder law attorney, talks about the aspects of comprehensive long-term planning, which she lists as public benefits (e.g., Medi-Cal, Medicare, VA), finances (e.g., insurance, savings), estate planning (e.g. probate), care plans (e.g., stay in home, assisted living facility), taxes, and liability issues. Nancy Khanchandani then describes the classes and groups that Passages offers to support caregivers.
Length: 1 hour, 56 minutes