Friday, December 13, 2013
OLLI

at

CSU

, Chico Keeps Lifelong Learners Sharp

It's the time of year for making New Year resolutions. Unfortunately, we all know how those typically turn out. Within a week, or even 24 hours, we've abandoned goals to get fit, master a skill, save money, or volunteer to help others. Old habits are hard to break and creating new ones can take much time and effort.

The Osher Lifelong Learning Institute (OLLI) at CSU, Chico [1] can help you keep your resolutions and create a new habit of lifelong learning. "It's like a gym membership for the mind," according to Paul Nussbaum, Ph.D., clinical neuropsychologist & international consultant on aging and health promotion. And we think it's a lot more fun!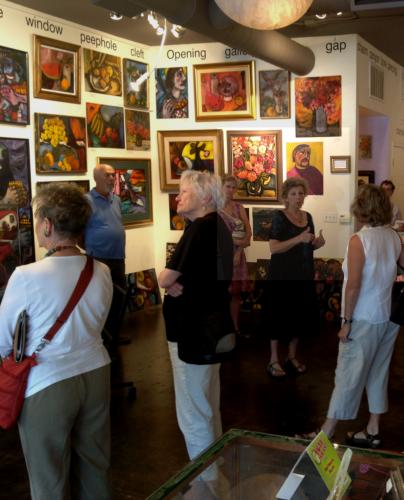 Have you ever wanted to learn about the geology of the terrestrial planets? Explore master empire builders of ancient Peru? Learn how to draw, play the guitar, or dance? Pick up gardening tips from local Master Gardeners and landscape experts? Or learn about current media events from a professor emeritus of the Department of Communication Design at CSU, Chico? You can do all if these in the more than 85 classes offered [2] through OLLI in Chico, Oroville, Paradise, and Willows this spring. There are also financial and health-related classes to help you keep your New Year resolutions.
OLLI at CSU, Chico is a rich, diverse community of adult learners engaged in courses, lectures, study groups, educational travel, and other activities. There are no exams or grades; learning at OLLI is a lifelong pursuit and a reward in itself. The value of lifelong learning speaks directly to the mission at the heart of CSU, Chico. OLLI transforms lives and serves society by broadening the educational horizons of its members and putting their knowledge to work. OLLI members bring vitality and an inquisitive spirit to everything they do.
OLLI at CSU, Chico is one of 117 programs across the nation [3], stretching from Rhode Island to Hawaii and encompassing nearly 130,000 members over the age of 50 engaged in the pursuit of knowledge as its own reward. Though we are part of a nationwide movement, we are also centered in our community—which means that you learn and share experiences alongside your friends and neighbors, both old and new.
We invite you to consider our "gym membership for the mind." You can also give a gift membership [4] to friends or family and get learning together! Our Spring Class Preview & Open Houses take place in Chico on January 15 [5] and in Oroville on January 21 [6]. Join us to learn about OLLI, meet class leaders, visit with members and hear why OLLI is the place to be this spring.
For more information, visit the OLLI at CSU, Chico website [1], download a puzzling flyer [7] that will wake up your brain cells, or give us a call at (530) 898-6679.