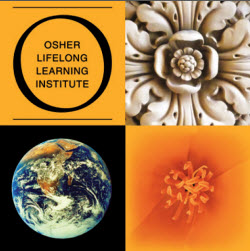 CHICO, CA — The Osher Lifelong Learning Institute (OLLI) at CSU, Chico has been awarded a $50,000 operating grant by The Bernard Osher Foundation. OLLI at CSU, Chico was invited to apply for the grant after demonstrating significant progress over the past year toward improving fiscal stability, increasing volunteer participation, and expanding campus and community partnerships. The grant will support OLLI's efforts in the coming months to meet two final criteria for consideration for a second $1 million endowment.
OLLI at CSU, Chico is beginning its first annual fundraising campaign and membership drive, the "OLLI Chico Challenge." Specifically the Institute strives to reach a sustained base of at least 1,000 members and conduct annual fundraising—this year with a minimum goal of $15,000—through broad member participation.
OLLI has a volunteer advisory council elected by the membership to help guide the Institute, which also receives support and in-kind services from Regional and Continuing Education. Debra Barger, Dean of CSU, Chico's Center for Regional and Continuing Education, said the University received the grant by demonstrating that the prospects for OLLI's long-term success and sustainability were very good.
"This is fabulous news for CSU, Chico and recognizes the dedicated work of many individuals to support our learning-in-retirement organization and its success in serving North State residents," said Barger. "OLLI Program Director Ann Nikolai and the OLLI Advisory Council have worked especially hard to broaden our impact, and this grant will help us realize our goals in the year ahead."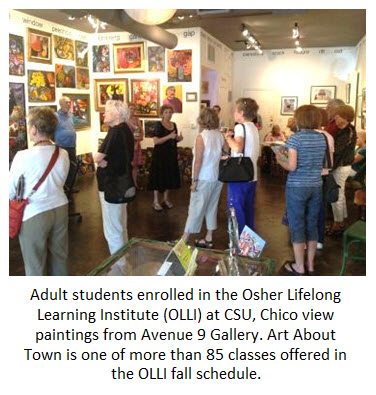 For 25 years, lifelong learners have joined together at CSU, Chico to enjoy a diverse repertoire of intellectually stimulating, non-credit courses and educational activities, specifically designed for people who are 50 years of age and older. This fall, OLLI Chico is offering more than 85 peer-led classes in subjects ranging from environmental issues and foreign languages to iPads, financial planning, photography, and music appreciation, to name a few. With the expanded class schedule and the development of an online registration and membership system to accommodate the growing organization, OLLI continues to expand its reach with classes in Oroville, Paradise, and Willows in addition to Chico.
In 2007, The Bernard Osher Foundation awarded a $1 million endowment to OLLI at CSU, Chico for meeting reaching key milestones for first endowment consideration. "Our recent progress has caught the eye of the Osher Foundation as they identify "exemplary" OLLI programs across the country, said Nikolai. "This is validation that the work that we are doing to keep OLLI strong and extend its value throughout the area continues to take us in the right direction."
The Bernard Osher Foundation was founded in 1977 by Bernard Osher, a businessman and community leader. The Foundation seeks to improve quality of life through the support of post-secondary scholarships, lifelong learning institutes and integrative medicine programs. There are 117 Osher Lifelong Learning Institutes at colleges and universities throughout the United States.
For more information about the Osher Lifelong Learning Institute at CSU, Chico, please visit the website, olli.csuchico.edu [1], or call (530) 898-6679.
###