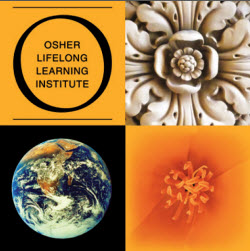 OROVILLE – The Osher Lifelong Learning Institute (OLLI) at CSU, Chico, a learning-in-retirement program for senior adults, has opened a new chapter in Oroville and will offer classes there beginning in March. OLLI at CSU, Chico is partnering with the Oroville Branch Library and the Butte County Office of Education to offer five classes this spring, including Estate Planning 101, Gardening Essentials for Small Yards and Patios, and a series of classes on preparing to reenter the workforce after retirement, among others.

On Tuesday, February 12, representatives of the new chapter and class instructors (peer leaders) will host a class preview, open to the public, in the Board Room of the Butte County Office of Education. This is a great opportunity to learn more about the Osher program, its commitment to learning for the joy of learning, and how new members can join and enroll in classes this spring.

Formerly known as Prime Timers, OLLI at CSU, Chico is a participatory and self-directed group whose mission is to further the pursuit of lifelong learning by offering a diverse educational program of high quality, affordable courses and events for senior adults living in Chico and nearby communities. OLLI at CSU, Chico currently offers more than 60 non-credit classes to members 55+ or retired, who pay an annual fee in the fall of $75 (or $50 for spring) for unlimited classes in both Chico and now in Oroville.
For additional information including schedules, classes, and the monthly newsletter, visit the OLLI webpage. [1]

CONTACT:
Ann Nikolai
Program Director
(530) 898-5858

Osher Lifelong Learning Institute [1] | Phone: 530-898-6679 | rce.csuchico.edu/osher [1]