For Release: July 23, 2102
CHICO - The fall semester brings new leadership to the campus's center for lifelong learners as Ann Nikolai is named the new Program Director of the Osher Lifelong Learning Institute (OLLI) at CSU, Chico. Ann replaces Linda MacMichael who is retiring after eight years of service with the organization.
Ann Nikolai comes to CSU, Chico from the Bay Area, where she led a grant-based initiative to improve student transfer rates among underserved populations. Ann has also worked for more than 15 years in public relations and marketing and is a two-time recipient of the National Council for Public Relations and Marketing (NCMPR) Gold Paragon Award for Community Relations Projects. "Ann has a wealth of diverse experiences serving students from non-traditional backgrounds," states Debra Barger, Dean of Regional and Continuing Education. "I am confident Ann will provide excellent leadership for OLLI in its continuing service to the North State."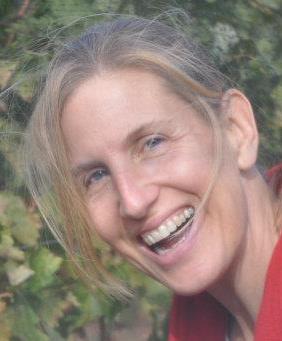 As the OLLI Director, Ann will be responsible for overseeing program administration and supporting the nearly 800 member volunteers in expanding learning opportunities in the classroom, in the field, and in the community at large. Additionally, and in cooperation with Regional and Continuing Education, she will be responsible for generating new partnerships to increase intergenerational involvement on campus.
Ann has also served as Director of Communications for Moore College of Art and Design in Philadelphia, Pennsylvania, and as a research assistant at the University of Pennsylvania, where she completed her undergraduate degree. Ann holds a Master in Public Administration from San Francisco State University and a certificate from the Institute for Educational Management (IEM) at Harvard University.
Ann's husband, Bruce Nikolai, is a CSU, Chico alumnus (BS '85). She and Bruce relocated to Chico in June from the Bay Area and are excited to begin their new life in Chico with their two young girls.
###
OLLI at CSU, Chico is an educational program for lifelong learners aged 55+ who are eager to explore traditional and new areas of knowledge — without exams or grades. Distinguished Chico State faculty, community leaders, and hobbyists share their expertise with members whose life experience and intelligence enrich the exchange of ideas. For information about OLLI at CSU, Chico, visit the OLLI web site [1].
Contact:
Melissa McGowan, Marketing Director
Regional &Continuing Education
mamcgowan@csuchico.edu [2]
(530) 898-5682