Friday, December 16, 2011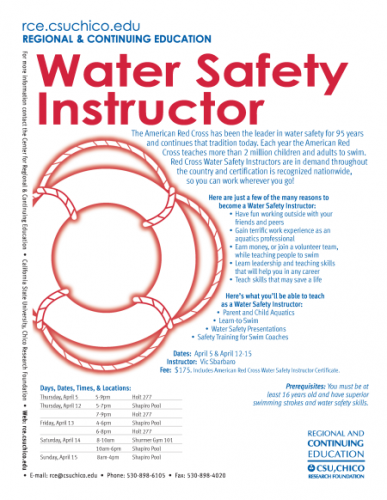 The American Red Cross has been the leader in water safety for 95 years and continues that tradition today. Each year the American Red Cross teaches more than 2 million children and adults to swim. Red Cross Water Safety Instructors are in demand throughout the country and certification is recognized nationwide, so you can work wherever you go!
The Spring 2012 Water Safety Instructor course will be offered beginning April 5. The fee is $175 and includes your American Red Cross Water Safety Instructor Certificate. For more information, download the course flyer [1]!