Monday, December 12, 2011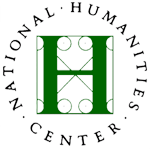 The National Humanities Center is pleased to announce their spring schedule of live, online professional development seminars, free for California history, literature, and humanities teachers. Led by distinguished scholars, the seminars explore historical documents, literary texts, and images to demonstrate and support
teaching with primary sources. Seminar materials are free, online, and
available on-demand.
Spring 2012 seminars include:
Making Sense of Battle: Journalism and Photography of the Civil War
The Role of Medical Care in the Civil War: The Hospital and the Battlefield
Teaching Catcher in the Rye: Holden Caulfield and Adolescent Rebellion
Nation, Race, and Genocide
Using Art in History and Literature Classes: What's the Story?
Spain and Its North American Empire in the Eighteenth Century: The Other Revolution
Each National Humanities Center seminar provides three hours of professional development, and educators can earn one university credit upon completion of five NHC seminars.